Features
Authentic &
Trending
Content about the authentic China story curated from popular sources among the locals. Not the typical views you see on western or official Chinese media. Read and listen in English or in Chinese with HSK vocabularies.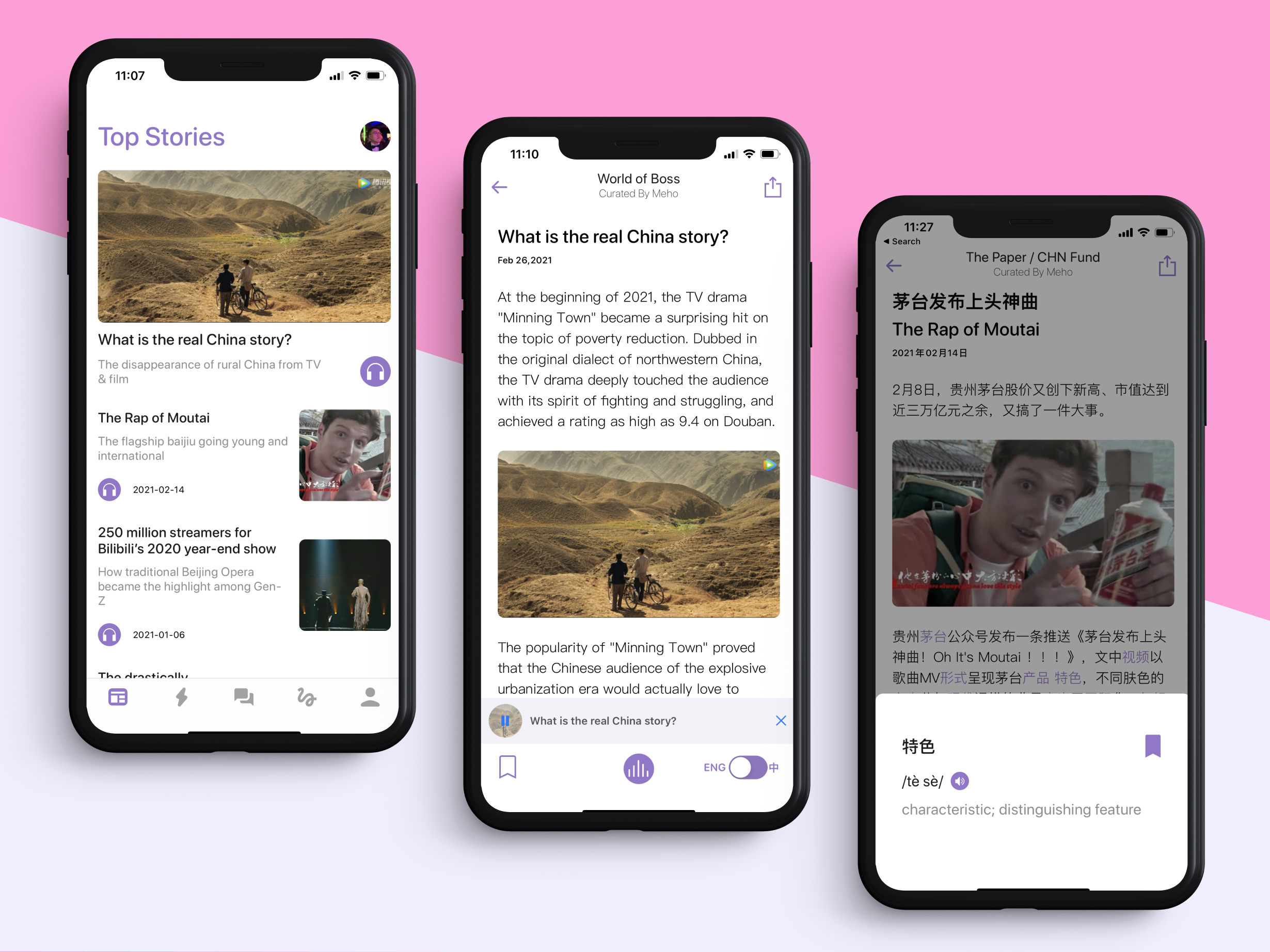 Realtime &
Interactive
Interactive speaking practice with AI speech recognition for realtime feedback on pronunciation. Essential & trending phrases for such situations as travel, shopping, dining, business, festivities, etc...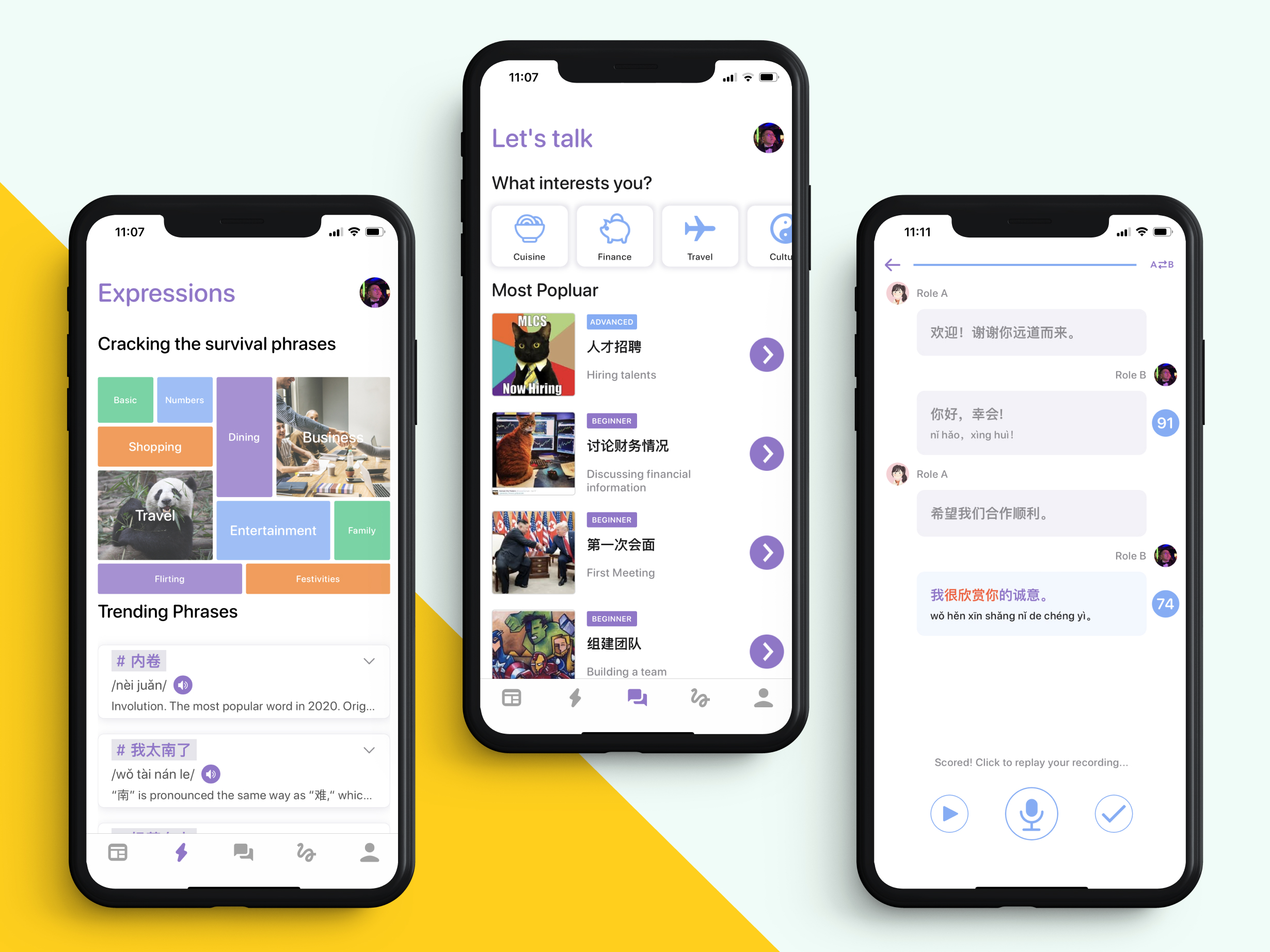 Fun with
Emoji & GIF
Find Chinese characters and tones less daunting? Check out GIFs showing how Chinese characters evolved from real-life objects, and Pinyin playground and idioms & proverbs with the help of Emojis.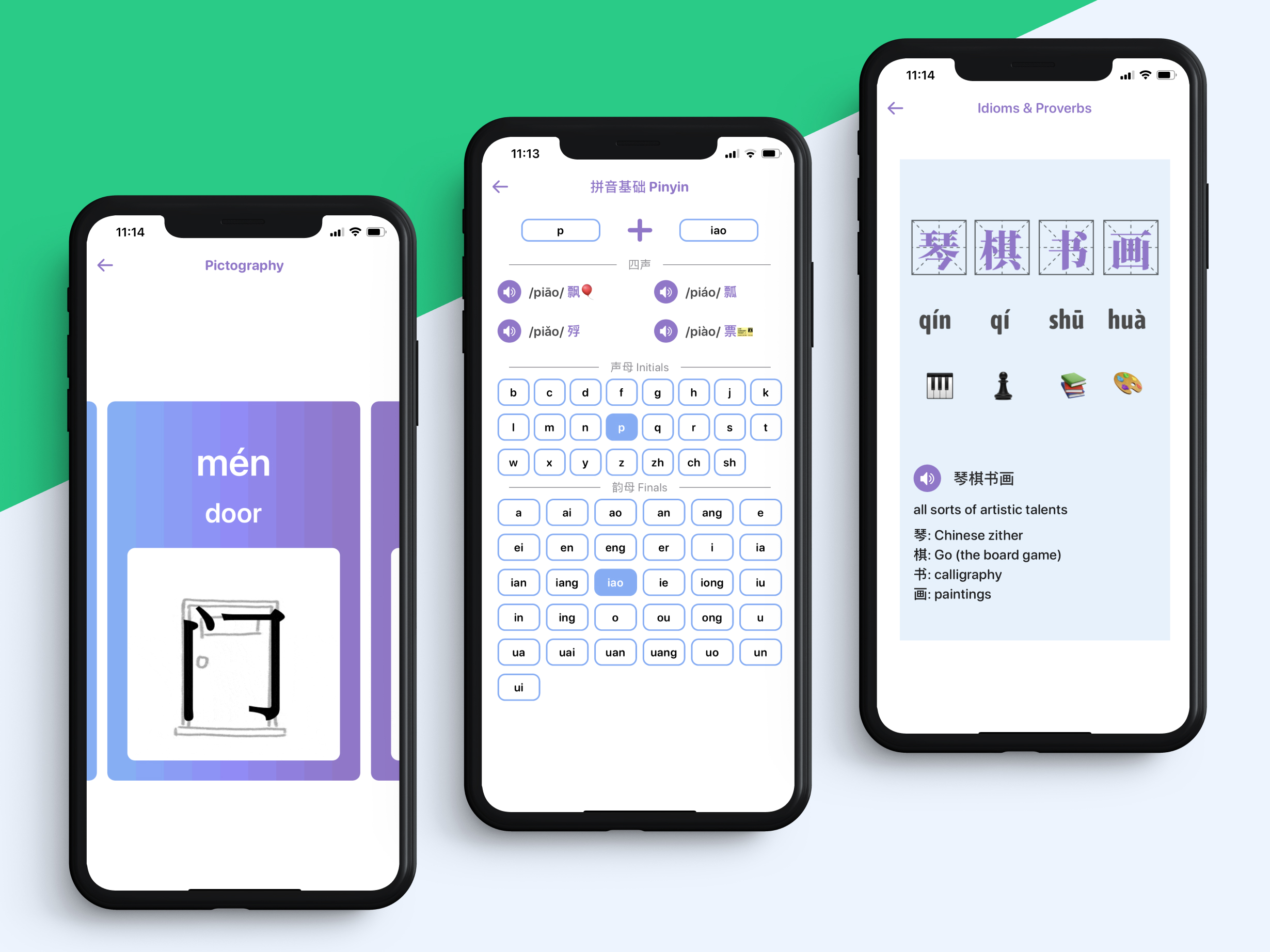 What our users are saying
"Thank you for introducing me to the curated content on Meho. It's really amazing. That's a part of China I never would have known about without Meho!
VP of Business Development
"Trending Phrases are definitely something hard to come by without consuming a lot of local Chinese media. Emojis & GIF graphics opened up a new world in understanding Chinese characters."
Senior Tech Consultant
"Speech recognition-powered Talks are incredible in its ability to real-time and accurately spot pronunciation and tone mistakes."
Director of Hospitality
Ready to start your journey with Meho?
Check out our onboarding guide here